Adventure Time's Flame Princess!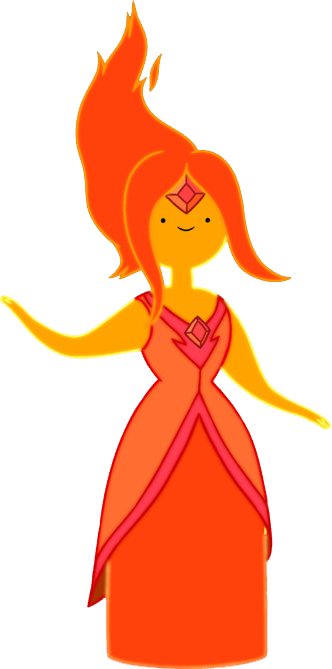 Isn't she a beaut? I just saw her in the commercial while I'm watching cartoon network, but I didn't see her on Adventure Time though. 
Flame Princess is a hot-headed princess from the Fire Kingdom and Finn's new crush! (YEY!) Her flame powers are tied to her emotions and she's been known to anger quite easily.
I'm so in love to her now <3 I can see myself in her. We both have the same traits but I don't have her flames :( Haha :))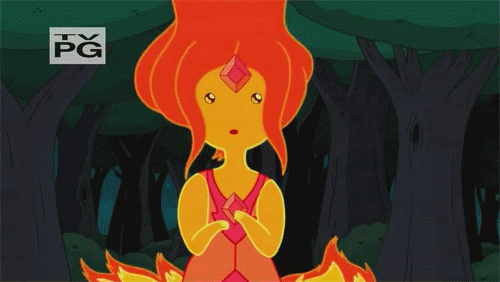 I'm planning to have a tattoo of her. I'm still searching a good photo of her to become my reference. Or maybe I can use the first photo here though!
Add me! (The Sims 3 Profile)
Please add me in my The Sims 3 Profile if you had an account? Click here :) Thank you! :D
Oh Marilyn
When I was a kid, I always see this beautiful woman all over paintings, posters and photos. I know she was an American because she had blonde hair, white skin and she was also tall. I always looked at her photos and admiring her beauty and body. I thought she was thin, but when I look closely, she was not. I just learned that I must learn to love my body and not to ruin or change it.
*1953: Marilyn awarded "The Best Friend a Diamond Ever Had" by The Jewellery Academy
As I remember, this was my favorite photo of her. Good thing is I found this bunch of photos of her by a Marilyn Monroe fan to here in tumblr. Every photo of her is gorgeous.
I knew she was perfect for me but when I saw her biographies, she was shy, vulnerable and also was insecure. I never thought that the most beautiful woman on the world was insecure. Well, she was only a human and capable of human emotions too. I felt pity on her when she was on that state. You can she her on the movie My Week with Marilyn. She was portrayed my Michelle Williams and it's a documentation of her.
Just Dance 3 on PS3!
Just Dance 3 - E3 Trailer [North America] (by ubisoft)
Omegash! I only knew today that Ps3 has this!
My Must-Buy In Starbucks for 2012
I've been a Starbucks fan for a long time since I hit high school. Now, I love everything about in Starbucks, well not all of them. Hahaha. When it comes to coffee, I go gaga actually. When I was a kid, I don't really like coffee. I always say that it's too bitter that makes my face go squint and  it's too hot that burns my tongue. Apparently I like all coffee shops, but Starbucks is my fave for now *thumb up
I recently bought this earlier in Starbucks Tagaytay. I've been seeing this drinkware long ago but didn't crossed my mind to buy one. After last month, I've realized that I need one. I looked one everywhere here in Starbucks Metro Manila branches but no luck. The good thing is, we went to Tagaytay and went to this beautiful Starbucks with great view. There it was, the treasure I've been looking for.
When I saw this, I wanted to buy this fast! I can't take my eyes off this item. Do I sound obsessed? It was a relief that I own one now. Very very satisfying. After buying this item, me and my close friends continued on our daily routine. Catching up about each other.
It was our first road trip and getaway after our vacation from school. We're kinda late in vacation because we have 3 semesters per school year. It sounds like tiring but no. The funny thing is we just went to Tagaytay for a drive and to stand-by in Starbucks! (we bought individual drinks of course) Hahaha. *Another angle

Photos are taken in my iPod :)